Joy to the World October Kit ‌ ‌ ‌ ‌ ‌ ‌ ‌ ‌ ‌ ‌ ‌ ‌ ‌ ‌ ‌ ‌ ‌ ‌ ‌ ‌ ‌ ‌ ‌ ‌ ‌ ‌ ‌ ‌ ‌ ‌ ‌ ‌ ‌ ‌ ‌ ‌ ‌ ‌ ‌ ‌ ‌ ‌ ‌ ‌ ‌ ‌ ‌ ‌ ‌ ‌ ‌ ‌ ‌ ‌ ‌ ‌ ‌ ‌ ‌ ‌ ‌ ‌ ‌ ‌ ‌ ‌ ‌ ‌ ‌ ‌ ‌ ‌ ‌ ‌ ‌ ‌ ‌ ‌ ‌ ‌ ‌ ‌ ‌ ‌ ‌ ‌ ‌ ‌ ‌ ‌ ‌ ‌ ‌ ‌ ‌ ‌ ‌ ‌ ‌ ‌ ‌ ‌ ‌ ‌ ‌ ‌ ‌ ‌ ‌ ‌ ‌ ‌ ‌ ‌ ‌ ‌ ‌ ‌ ‌ ‌ ‌ ‌ ‌ ‌ ‌ ‌ ‌ ‌ ‌ ‌ ‌ ‌ ‌ ‌ ‌ ‌ ‌ ‌ ‌ ‌ ‌ ‌ ‌ ‌ ‌ ‌ ‌ ‌ ‌ ‌ ‌ ‌ ‌ ‌ ‌ ‌ ‌ ‌ ‌ ‌ ‌ ‌ ‌ ‌ ‌ ‌ ‌ ‌ ‌ ‌ ‌ ‌ ‌ ‌ ‌ ‌ ‌ ‌ ‌ ‌ ‌ ‌ ‌ ‌ ‌ ‌ ‌ ‌ ‌ ‌ ‌ ‌ ‌ ‌ ‌ ‌ ‌ ‌ ‌ ‌ ‌ ‌ ‌ ‌ ‌ ‌ ‌ ‌ ‌ ‌
Joy to the World October Kit
Hello *|FNAME|*,

Get ready for a joyful delivery in your mailbox! A specially-themed red box and supplies for 8 elegant cards are just what you need to get your festive spirit ready for this holiday season. The exclusive Joy to the World Paper Pumpkin Kit is also offers a fun and unique opportunity to connect with the global Stampin' Up! community.

With October's magical kit, not only will you get a head start on your holiday crafting‐you'll get to create Christmas cards, share project ideas, and spread holiday cheer with Stampin' Up! fans around the world! Join the Joy of Paper Pumpkin Facebook group once your kit arrives to make the most of this fun crafting experience!

Happy Stamping!
Bonnie Waterman
Add to Your Personal Supply of Crafting Materials
Our CRAFT subscription box also doubles as a STAMP subscription box. Every month, as part of your subscription, you'll receive a unique, decorative stamp set and at least one ink spot. Our stamp sets are ideal for all types of crafting projects. Plus, we don't repeat an ink color in a 12-month period, so you'll quickly collect a variety of reusable stamps and ink spots.
Design
Kit includes die-cut pieces in English, French, and German. This will allow you to create cards you can use to connect with other customers and demonstrators around the world—in their language! To learn more about how to do this, read the "The Joy of Paper Pumpkin" section on this page.
Project Type
Kit contains enough supplies to create eight cards—four each of two designs—and coordinating envelopes.
Coordinating Colors
Cherry Cobbler, Crumb Cake, Early Espresso, Just Jade, and Soft Sea Foam
Previous Monthly Kit Reveal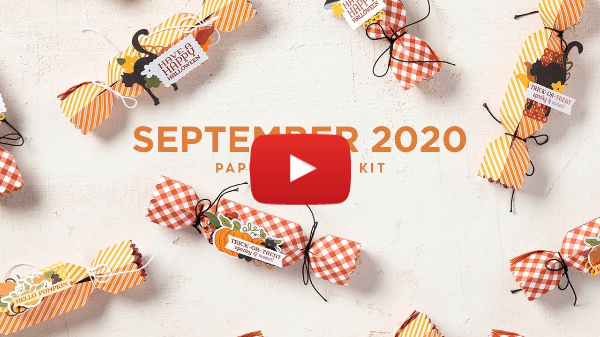 [cjcrafty_conditional var="demopicture"]
[/cjcrafty_conditional]
Bonnie Waterman
Stamp With Bonnie
[cjcrafty_conditional var="demolocation"]Boscobel, WI 53805[/cjcrafty_conditional]
[cjcrafty_conditional var="demophone"]608-485-1827[/cjcrafty_conditional]
[cjcrafty_conditional var="demofacebook"][/cjcrafty_conditional] [cjcrafty_conditional var="demotwitter"][/cjcrafty_conditional] [cjcrafty_conditional var="demoinstagram"] [/cjcrafty_conditional] [cjcrafty_conditional var="demoyoutube"] [/cjcrafty_conditional] [cjcrafty_conditional var="demopinterest"] [/cjcrafty_conditional] [cjcrafty_conditional var="demolinkedin"][/cjcrafty_conditional]
You have received this email because you have subscribed to my newsletter list, purchased products from me, or attended an event I hosted. If you no longer wish to receive emails please unsubscribe using the link below. Want to change how you receive these emails? You can update your preferences or unsubscribe from this list
© CraftyPerson Productions | Images © Stampin' Up! | All Rights Reserved